The mission of the National Center for Forensic Science (NCFS)is to provide relevant and responsive forensic science research, training and operational support to communities that rely on science to achieve justice.  Our team of chemists, biochemists, physicists and statisticians work individually and in synergistic teams to perform basic and applied forensic science research.  The Center also develops and curates databases and provides continuing education in support of the forensic communities.
Welcome Dr. Erin Hanson as a new
Assistant Professor!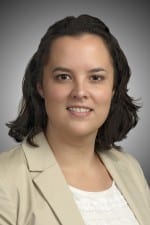 Dr. Hanson's position has changed from Associate Research Professor at NCFS to tenure earning Assistant Professor in Chemistry with a primary joint appointment at the National Center for Forensic Science.
---