The NCFS Mission is to "Provide relevant and responsive forensic science research and operational support to the Criminal Justice Community." We are dedicated to pushing back the frontiers of forensic science by integrating high level research and technology to provide innovative and transformational solutions to real problems. We keep our research relevant by reaching out and forming partnerships with stakeholders in the forensic science community throughout the world and by participating in Technical and Scientific Working Groups.

News
---
Dr. Sigman in the lab
UCF Chemistry Professor Leads Discussion at Chemical Weapon Forensics Symposium in Helsinki, Finland
The National Center for Forensic Science at UCF is the only university laboratory participating in a global study.
Read the Article
---
Dr. Baudelet and John Lucchi in the lab
UCF Forensic Scientists Unlocking Unique Chemical Signatures In Tires
Chemistry Associate Professor Matthieu Baudelet's approach could provide law enforcement new tools to track down those who flee a crime scene.
---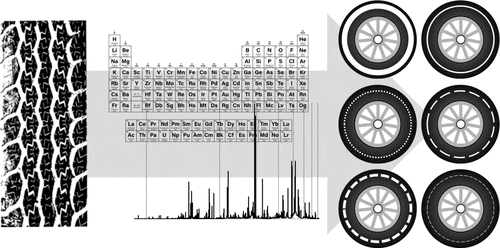 Image: Applied Spectroscopy Journal
Tire Classification by Elemental Signatures Using Laser-Induced Breakdown Spectroscopy
John Lucchi, Dan Gluck, Sidney Rials, Larry Tang, Matthieu Baudelet
Dr. Baudelet, Dr. Tang, and their students collaborated with the FDLE in the research of novel method for tire evidence analysis.
Read the Article
---
Data-Driven Forensic Science: Research and Operational Support Databases
Much of the research at the National Center for Forensic Science is focused on building structured collections of information, known as databases, to assist in forensic casework today and transform current practices into the data-driven forensics of the future. This brochure highlights some of the databases developed at NCFS.
Download Brochure